New anime series based on the PSP game by Ryukishi07 and Peach-Pit.
---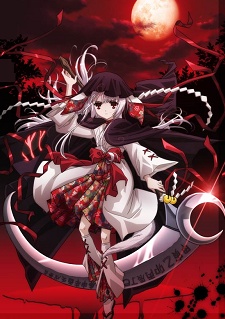 ---
---
http://en.wikipedia.org/wiki/%C5%8Ckami_Kakushi
---
http://myanimelist.net/anime/7079/Ookami_Kakushi
---
Synopsis
---
The story follows Hiroshi Kuzumi, a 16-year-old boy who has just moved to the seemingly serene village of Jogamachi. Nestled in the mountains far away from the city, the village is divided by a river that separates old Jogamachi from new Jogamachi. Young Hiroshi soon discovers that the village's ancient as well as mysterious traditions and customs have been kept alive over the ages. Although a bit bewildered by the new environment, Hiroshi begins to settle into his new life. While he has never been the type to win any popularity contests, he quickly earns the affection of his classmates. That is with the exception of aloof class president, Nemuru Kushinada, whose only words to Hiroshi are a warning to stay away from old part of town. It is there that terror and mystery await him.
---
So the first episode comes out tomorrow. Anyone plan on watching this ?
---
---
Last edited by Siesta34 on Fri Jan 08, 2010 4:43 pm; edited 1 time in total
It gets the six episode treatment here. If it isn't good by episode six, it's as good as dropped.

But at least it isn't by DEEN.
Well it seems there's only going to be 12 episodes.
RAW is out. Subs should be out by tomorrow.
I just finished watching the first episode. This already seems a lot like Higurashi.
Yeah and what's up with this girl? And most of those people, they act fucking weird. Oh wait, that's the whole plot.
Desu





Posts

: 53


Join date

: 2010-01-07



It's Higurashi 1.5

i still haven't seen it

/lazy

---
Permissions in this forum:
You
cannot
reply to topics in this forum